Rescue Diver (W_RESC)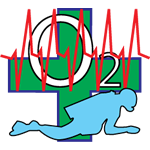 During the WOSD Rescue Diver course you will learn to recognize potential hazards that can arise while diving and how to act when confronted with those hazards.
In addition to acquiring diving-related medical knowledge, you will learn many practical skills regarding situation observation, accident prevention and rescue for divers and non-divers, in and around the water.
Of course, attention is also paid to the use of rescue equipment and communication with the emergency services.